Green Resources' Ugandan subsidiary, Busoga Forestry Company (BFC), has two plantations in Uganda, Bukaleba and Kachung. Both plantations have been established within government-owned Central Forest Reserves that have been set aside for forest plantations.
Bukaleba
Bukaleba Forest Plantation comprises of 6,300ha of which around 4,300ha is planted with the balance set aside for conservation, infrastructure and community activities. Bukaleba was Green Resources' first plantation in Uganda. The plantation is fully planted and management is currently focussed on improving the quality of the standing stock through various silvicultural interventions. Bukaleba's location is favourable and is in close proximity to the city of Jinja as well as Kampala as well as neighbouring Kenya. Through Lake Victoria Bukaleba is easily connected to Tanzania. Jinja is an industrial centre of Uganda that has seen strong growth over the last ten years with several wood consuming industries: panel boards, sugar processing and vegetable oil production all using firewood/biomass. Green Resources has its own electricity plant in Jinja and a sawmill at Bukaleba.
Kachung
Kachung Forest Project is located further North in the Dokolo District, Northern Region of Uganda and comprises a total areas of just under 2,700ha of which around 2,000ha is plantable. The plantation is focused on production of Sawlogs and Utility Poles. Due to its age class distribution the plantation is only in the early stages of commercial development.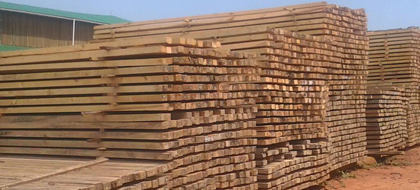 Sawn Timber
The quality and performance requirements of the construction industry demands choice and product availability. For internal building timbers and general carpentry, BFC has a complete range of sawn timber available.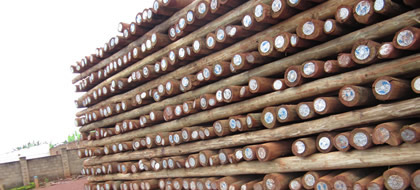 Utility Poles
BFC operates a wood treatment plant that produces poles for power lines, telecom poles treated using environmentally-friendly Copper Chrome Arsenate (CCA) preservative.
Pallets
BFC produces high quality pallets.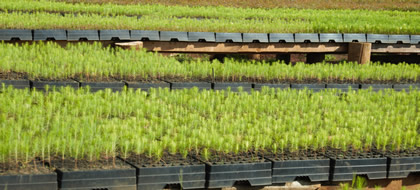 Pine Seedlings - Pinus Caribaea
The company has two well established tree nurseries (Bukaleba in Bukaleba plantation; and Akori in Kachung plantation) with a production capacity of 4,000,000 tree seedlings per year.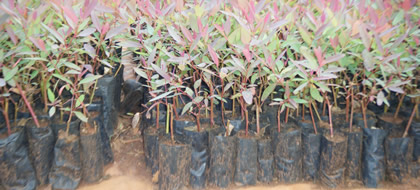 Eucalyptus Clones - GU & GC
Our nurseries are SPGS (Sawlog Production Grant Scheme) certified for quality seedling production. We produce Hybrid Eucalyptus clones like Grandis Camaldulensis (GC) and Grandis Urophora (GU).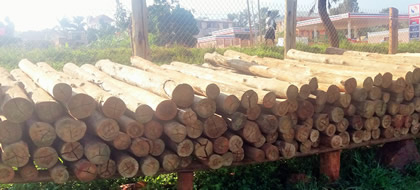 Fencing Posts
Treated and untreated (7ft & 10ft))
View our other operations across Africa
Learn more